Tour And Travel Trends
People who love tour and travel and want to know about what are the new coming trends, new places to visit, the new trending idea in travel industries. Which is also really beneficial for tours and travel industry to know about the people what they are searching for in this new year 2020.
Tour on Cruise culture will be popular
Until a few years ago you had to go abroad to enjoy a luxury cruise. Recently many luxury cruises have been launched in India. Indian tourists also liked cruise travel. Its graph continues to grow slowly. In 2020, many travelers will plan a cruise tour. If you also want to go on a luxury cruise tour in 2020, then you will have many options. To enjoy cruise travel in 2020, people will plan to visit Mumbai, Goa, and Diu.
Tour and travel social media special
Next year, people will design their own tours by uploading photos on social media. Vishal Suri, managing director of SOTC Travel, says, "For this, people will go to such tourist spots where they can help in making good photos and videos. For such people, the Ladakh tour will be a favorite in 2020.
Ready for adventure
People like every kind of adventure, big and small, to overcome their life's boredom. According to experts, for the adventure in 2020, you can like places like Gulmarg, Andaman, Rajasthan Jeep Safari and Lakshadeep. These places will like an adventure like skiing, scuba diving, and windsurfing.
Small tour and travel trending
There is so much workload in the office that 2-3 days of leave is available. So we think about what will go on the tour in so many days. But it is wrong to think so because now the era is of Tiny Tours and travels. In such a situation, there will be many people going on short tours in 2020 too. From the point of view of Delhi, places like Nainital, Dharamshala, Dehradun, Haridwar, Mussoorie, Udaipur, Shimla, and Manali will be on the hot list for those visiting the Tiny Tour.
A solo trip is a new trend
In today's busy life, we are so involved in work that we forget ourselves. According to experts, this is why Solo Trip is becoming the choice of youth nowadays. At the same time, there is more craze for solo trips among women, so many travel agencies offer separate solo trip packages to women. Places such as Pondicherry, Goa, and Coorg can be celebrated this year for solo trips.
New Tourist Place
There have been many such new tourist places in the country in the recent past. If you are planning to go to Kerala, then you can go to Jatayu Nature Park. Along with this, those going to Gujarat must also visit the Statue of Unity. The rock garden has also joined the new tourist spot in Orissa. Apart from this, the River Gallery in Karnataka and War Museum in Delhi will also become the center of attraction for the people. According to experts, people are very fond of these new tourist places.
Multi places tour and travel
If your holidays are long, you can enjoy visiting more places. In such a situation, tour planners like to go to such tourist places, where you get to roam around more in the surrounding state. It is called Multi Place Tour Trend. There are many long weekends in 2020 and you can also go on a multi-place tour. Like if you are visiting Uttar Pradesh, then you can also go to Uttarakhand or go to Madhya Pradesh or Gujarat as well as some tourist places of Maharashtra.
Will approach the village
India is a country of villages, but when we thought about going on a tour, the name of cities used to come in our mind. But in the new trend of the new year, many beautiful villages have also joined the list of tour planners. These include the Diskit village of Ladakh, Landor of Uttarakhand, Malana in Himachal and Majauli of Assam and many more small and historical unexplored places in different states.
Also Read about – Laxman Mandir Shirpur Chhattisgarh
On the festival tour and travel
In India, you will get to see local festivals every few kilometers. In such a situation, festival travel is also becoming a trend. Tourists are expected to arrive there on several festivals like Gujarat Kite Festival, Varanasi and Jaipur's Diwali and Leh Festival, Goa Carnival in 2020.
Move around to get fresh air
In Delhi, the level of air pollution remains high for several months now. In such a situation, the tourist business is going to be a big hit in the search for fresh air in the new year. According to experts, in the last few years, the idea of ​​preserving the environment has awakened people, due to which there are many places where you can see the beautiful colors of nature and can also breathe in the fresh air. In 2020, you can visit places like Lahaul Spiti in Himachal Pradesh, Thanmala in Kerala, Sithalkhet in Uttarakhand and Pragpur in Himachal Pradesh on an eco-friendly tour.
Better knowing your country
In the last few years, the number of tourists in our country has increased considerably. People who have a desire to explore a particular state about the tour have also seen a difference in their choices. According to statistics, Tamil Nadu has been the highest and first among domestic tourists from the point of view of tourism. UP and Karnataka are on the second and third positions.
Children's educational tours
Nowadays the biggest problem of parents is that children are studying and writing, but their knowledge is not increasing. So take them on an educational tour. Educational tourism is just new in the tourism industry. Tourist places like Bannerghatta Biological Park, Hampi, Kaziranga National Park Assam and Nalanda in Bihar may be better for educational tours and travel this year.
Travel for a food walk
You will get new varieties of food in every state of India. Experts say that the trend of tour planning for food walks will also be seen next year. Tourists will especially like to go to a place where the culture is royal, but the food there will be equally royal in taste. For this, tourists will plan to visit many such places in Rajasthan, Gujarat, Madhya Pradesh, and South India.
Technology free tours
Smartphones, the internet, computers, etc. have become part of our life. In everyday life, our life revolves around the phone, computers or the internet. For this reason, the demand for a technology-free tour started for peace mind. This is a very special trend in itself. In this tour, tourists carry neither mobile nor laptop with them.
People are taking relaxation tour
There is so much pressure on people in the 21st century that now people are also going on Relaxation Tour. Relaxation tour helps a lot to make oneself feel refreshed. This kind of journey includes things like making your body feel relaxed like yoga sessions, Ayurveda treatment, and art therapy. You will find natural power in Poovar (Kerala) for Relaxation Tour and travel, The Lake Village (Kottayam) for Anti Aging Therapy, Gokarna for Yoga and Natural Power for Naturopathy.
Pre-wedding shoot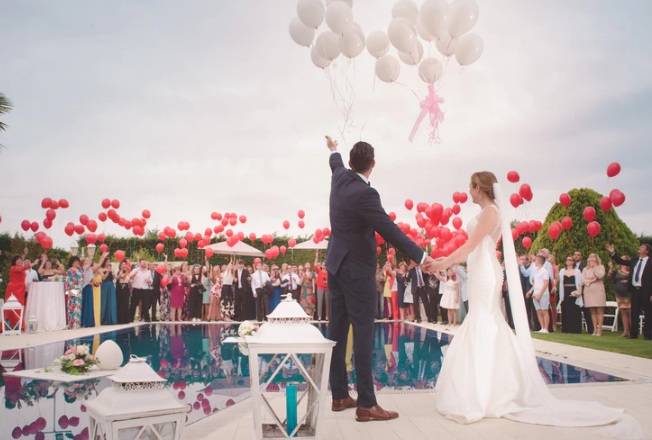 If you are going to get married in the new year and are planning a prepping shoot, then you can go on a tour with your partner on an offbeat destination prepping shoot. Many new beautiful places have been added to the list of pre-wedding in 2020. Places like Pangong and Coorg are the best for prepping shoots.
Retirement tour and travel plan
According to experts, in the coming year, a retirement tour will also be seen. You continued to earn life for your family. Now is the time for the retirement tour. You are going to retire this year, so give your life a chance to enjoy these moments of leisure.
All the above tour and travel cultures are trending and may trend some in the coming time, which has been shared by some industries expert.