Places To Visit in Mumbai – Mumbai is the city of art for some and the city of dreams for some. And Mumbai city is filled with some amazing places, markets, mysterious temples, modern restaurants, and beautiful beaches. Which attract tourists from all over the world. The city, which changed from Bombay to Mumbai in 1995, is famous for one more thing, and that is Bollywood. You now have a lot of reasons to get to know this city more closely and see its fascinating tourist places.
Mumbai weather
November to February: It is winter time in Mumbai. The winters of Mumbai mean pleasant weather. Being a coastal region, Mumbai does not get much cold. Here the temperature can go up to 10°C in these months.
March to May: The temperature reaches 40°C during this period. If you want to see the tourist places of Mumbai in these days, then you can go out in the evening when the weather becomes a bit pleasant. Also read – Best Place to travel in Winter
June to October: This is the monsoon season in Mumbai. This is the best time to visit Matheran, Igatpuri, Khandala, and Lonavala.
#Top Tourist Places in Mumbai or Places To Visit in Mumbai
Now without any further delay, we would like to inform you about the 5 best tourist places in Mumbai. If you have prepared for your Mumbai trip, then this list is going to come in handy for you.
Gateway of India, Mumbai
The most famous of the tourist places in Mumbai, the Gateway of India is a symbol of the unity of Hindu and Muslim religions. This victory arch was built to commemorate the visit of King George V and Queen Mary to India, which was designed by the famous architect of the British Raj, George Fintet.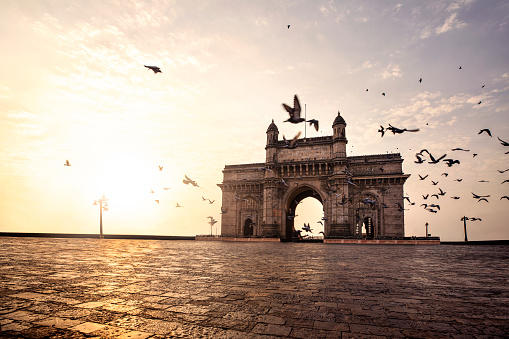 Nowadays Gateway of India has become a favorite tourist spot for picnics. You will always see balloon sellers, photographers, bhelpuri sellers, and foreign tourists at the Gateway of India. You can also visit Elephanta Island by boat from the Gateway of India. Also read Jatayu Earth Center Best Statue Of India
Entry Fee: Nil
Opening hours: 7:00 am to 5:30 pm
Juhu
One of the top 10 picnic spots in Mumbai, Juhu Beach is located at a distance of about 18 kms from the North Center of Mumbai. This beach is situated on the beautiful beach of Arabian Sea. If you are out on a trip to Juhu Beach, then wait for the evening because your visit to Juhu Beach will be incomplete without seeing the very beautiful sunset here.
Mumbai's religious places like ISKCON Temple, Holy Cross Church, Mahalaxmi Temple, and Siddhi Vinayak are also around Juhu Beach. Don't forget to bring your camera when you go on a trip to Juhu.
Elephanta Island
Elephanta Island is an island just off the coast of Mumbai. It is one of the most beautiful and ancient places in India. If you are out on a sightseeing tour of Mumbai, then it is very important for you to see the beauty of Elephanta. The most mysterious thing about Elephanta is that till date no one knows who created it.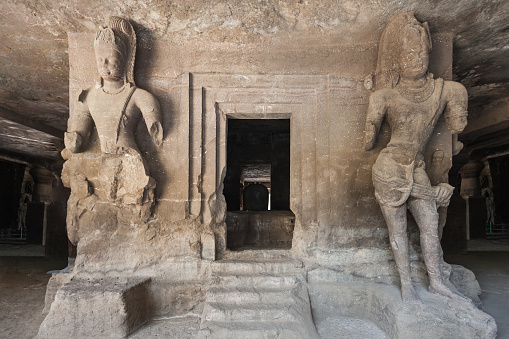 This scenic spot is made out of stone and its architecture is made on sight. This beautiful masterpiece of Elephanta was damaged a lot in the colony yesterday, but its beauty still mesmerizes the tourists. If you want to spend some time in peace away from the noise of Mumbai, then Elephanta Island is the best place for you.
Opening hours: 7:00 am to 7:00 pm. Aim
Entry Fee: Rs 10
Marine Drive
Marine Drive is a 3 km long six lane road running from South Mumbai to North Mumbai Coast. Situated at the foothills of Malabar Hill, this shaped road connects Nariman Point and Babulnath. One of the tourist places in Mumbai, Marine Drive attracts Mumbaikars and tourists. A beautiful view of the setting sun can be seen from here. Marine Drive surrounded by palm trees looks very beautiful.
Haji Ali Dargah
Haji Ali Dargah is one of the most amazing and revered tourist places of religious places in Mumbai. This floating dargah in the middle of the sea will leave you stunned. This Indo-Islamic shrine was built in the nineteenth century and is dedicated to Pir Haji Ali Shah Bukhari. Haji Ali is believed to have gone on a religious journey to Mecca where he died, but miraculously his coffin arrived at the shores of Mumbai unharmed. And thus this prestigious dargah was born.
The Hanging Gardens of Mumbai
The Hanging Gardens of Mumbai, located on the western end of the Malabar Hill, is one of the most famous tourist places in Mumbai. Popularly known as Ferozshah Mehta Gardens, this Mumbai scenic spot is also a great picnic spot. This garden is surrounded by trees and its greenery attracts tourists. The enclosures of this garden are very beautifully cut in the shape of animals. Artifacts like 'Old Women's Shoe' and 'Boot House' will enthrall you. If you want to see the sunrise, then definitely come here.
Global Vipassana Pagoda
Global Vipassana Pagoda may come down a little in the list of places to visit in Mumbai, but it is undoubtedly a place that you would definitely like to visit. This border sign is a symbol of peace which is dedicated to Gautam Buddha. If you are looking for places to visit in Mumbai or are looking for a place to meditate or go on a photography tour.
Do not miss to visit this place situated between Gorai Creek and Arabian Sea.
Timings: 6:00 AM
Entry Fee: Nil
Powai Lake
Powai Lake is one of the most beautiful places to visit in Mumbai. Nestled in the plains of Powai, this small artificial lake gives a different feeling of peace in the noisy city. Crocodiles, ducks, bulbuls, and many other types of animals live in this pond.