Must have Best Travel Apps for your trip
In this article, we'll tell you the best travel apps in ten different categories. Covering everything from booking your flight and accommodation, planning your budget to doing things with locals, and make your trip more fun. Most apps presented in this article are available for both iOS and Android users. Here are our top ten picks.
Number 10: Planning your trip when you are still deciding where to go, use Google Maps. Type the name of the country, city, town, or even a hotel and explore surroundings with street view. See photos from other user's and get a feel of your next destination. You can also use one of the following apps: Trip Advisor and Yelp. Both a great resource of travelers' photos, reviews, and suggestions of places, accommodations, and restaurants. Road trippers, an app that helps you find amazing places along your planned route and suggests interesting detours. That comes in especially handy when you're driving.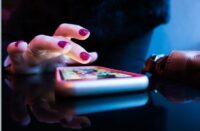 Number 9: Booking your flight or ride When it's time to book your flight, you want the best deal, right? Use Momondo to find, compare, and book flights anywhere in the world. There are many other apps you can use to explore the best prices and book your flights such as Kayak, Kiwi.com, Hopper, and others. If you are traveling by train or bus, some of the apps we described like Kiwi.com offer that option too. For train tickets, you can also use apps like Amtrak, Rail Planner Eurail, China Trains, and others depending on your destination. But usually, every country and the bigger city has its own app.
Number 8: Booking your accommodation Next, it's time to book your accommodation. Try using Booking.com, as it's easy to use, covers anything from hostels to luxury hotels, and often offers an option to cancel your booking free of charge, so if you find a better deal, you can cancel the old one without any worries. There are many other useful accommodation booking apps depending on the type of accommodation you want to book. If you want a more authentic experience, use Airbnb. If you're looking for luxury hotels, download one of the luxury hotel chain apps. And if you prefer free accommodation and hanging out with the locals, use Couch surfing.
Number 7: Planning your budget When you've decided on where to go, you probably have a budget in mind. When you travel, it's easy to lose track of how much you're spending. If you use Trail Wallet, planning and spending on your trip will be much easier. You can create different categories such as food, accommodation, etc. Once your trip begins, you will have to track your expenses, which are a little bit annoying but in the long term can save you a lot of money. We always spend less and have some extra money to spend at the end of our trips.
There are other similar apps too like Trabee Pocket, Mint, etc. If you are traveling with friends, you might want to use Splitter which helps you split expenses with your travel companions. When you are traveling abroad you can use Elk Travel Currency Converter which helps you convert to local currency and helps you avoid a rip-off at a currency exchange office. And if you're traveling by car, you can plan your route with Via Michelin which will calculate all road-related expenses such as tolls and gas prices for your specific route.
Number 6: When bored Yaaay, it's finally time to go. But those flights, bus or train rides are way too long, so let's try to spend those hours as comfortably as possible. So, if you don't have to work on a plane or you can't sleep, use Netflix. While Netflix is not a free app, there is a monthly subscription, it lets you download movies and TV shows or documentaries so even when you have to switch to airplane mode, you can watch your previously downloaded content.
Just make sure to do it before you travel. We also recommend using the following apps to make your trip easier: Podcasts – Explore and download a podcast on your favorite subject. iPhone has a great built-in Podcast app and if you're on Android, you can download Google Podcast for free or pay $4 for Pocket Casts, a popular and easy to use podcast player. Kindle – read your favorite books on the go. Let's not forget about music. If you use services such as Spotify, Apple Music, Pandora, or similar, you can download your music before you travel. And of course, don't forget to download your favorite game or quiz at home. Especially because games are usually big apps and require a lot of Megabytes to download.
Number 5: Getting around town Ok, you have arrived at your destination. How to get around town? Again, our app of choice is Google Maps. It covers more territory than the majority of other travel apps. And can you use it in big cities where you can search for public transportation. Small streets to find that hidden gem you found on Trip Advisor, and much more. Also, if you want to save money on mobile data you can download the entire city map at home or in your hotel and GPS will still work even with mobile data switched off. Apple Maps is similar to Google Maps, but it doesn't have the same coverage all over the world. For public transportation, you can also use Moovit.
If you want to get around town faster and comfortably use Uber or Lyft. If you use your own car and want to check the gas prices around you. Use Gas Buddy, an awesome app that unfortunately only works in the US, Canada, and Australia. And if you want to share a ride with someone, use BlaBlaCar, a great app for carpooling. Also, apps like Zipcar where you can rent cars by hours instead of days can be great when you don't need to rent a car for your entire trip. In certain bigger cities, you can rent an electric scooter like Bird or Lime. It's a new fun way to explore the city.
Number 4: Translation When you travel abroad you will most likely need a good app to translate. Google Translate does a great job. First of all, make sure to download the language of your next destination, make available offline, before you travel. This way, you don't need an internet connection when you need to translate fast. Google Translate is super easy to use and covers almost the entire world. For most languages, you can also use their photo feature where you can simply hover over the original text and voila, the text is translated into your language in real-time.
And for major languages, there's the conversation option where you can record in real-time and the translation is played out instantly. Then, the next person can speak in their language. Awesome, right? There are many great apps to translate such as I Translator, Speak and; Translate, Trip Lingo, and others.
Number 3: Connected around the world Connecting to the world on your trip and communicating can be tricky. We often use WhatsApp because it uses your phone contacts and lets you call and text other people. There are many other best travel apps available, like Face Time if you are using an iPhone, which works really well. But you will only be able to talk to other iPhone users, Facebook Messenger, Skype, and others.
It's probably best to download a few of them as in our experience, depending on the part of the world you are traveling to, people tend to use different travel apps. Sometimes finding a WiFi connection is difficult. Use Facebook to discover WiFi in your area. Or download WiFi Map, an app where you can download WiFi locations in advance.
Number 2: Making your trip pleasant Trips are fun but many times also overwhelming. Use Headspace, a great meditation app to help you relax while traveling. When you come to your hotel room after a long day or even on a metro in a big city. Headspace will even help you fall asleep. Headspace offers guided meditation of various lengths and depending on your current situation. Completely different, but still something that will make your trip more interesting is Pocket Guide, an app offering location-based audio guides. And when you can't find toilets anywhere near you, use the Where is Public Toilet App.
Number 1: Doing things Withlocals can always add an extra layer to your travel experience. Download With locals, a great app that lets you book different experiences with locals like home dinners, workshops, city tours, etc. Airbnb also offers similar experiences, from waterfall hiking to discovering hidden gems, partying with locals, etc. Eat with is an app that lets you book local unique dinners, cooking classes, and food tours.
If you'd like to hang out with like-minded people, download the Meetup app that lets you find groups that host in-person events for people with similar interests. Culture Trip also offers great guides and tips to explore your destination. Our winner is: With locals Do you have the best travel apps or do you have experience using one of the apps we described? Share it in the comments below