Kerala is an Indian state located on the south-western Malabar Coast. The state is famous for its natural beauty, rich heritage, and unique cultural expressions like Kathakali and Kuchipudi dance. Starting from its picturesque backwater to lush green tea plantation, Kerala has everything to mesmerize you. Here is the 10 night 11 days Complete Kerala Tour package guide for you.
Complete Kerala Tour with expenses
Day-1 Kerala is well connected to all other parts of India. You may avail of either train or air to reach Kerala. Let's start from Trivandrum or Thiruvananthapuram which is the capital city of this state. Upon reaching Trivandrum go to Light House Beach. A local autorickshaw will charge around Rs110 per person for this trip. After reaching Light House beach check into your hotel.
 Day-2 On day-2 of your tour go for local sightseeing around lighthouse beach. Autorickshaw will charge around Rupees 550 for the whole day tour. You may also hire a cab for this tour. The charge will be around Rs. 1300. First, go to Padmanabhaswamy Temple. It is one of the most famous temples in Kerala. Both traditional Kerala style and Tamil style architecture can be found in this temple. The main deity here is Lord Vishnu.
From Padmanabhaswamy Temple, go to visit Poovar Backwater. For the backwater cruise, a reserved boat will charge around Rs2500 to Rs 3000 depending on the time and number of seats available. Poovar is a small village situated in the southern part of Trivandrum and is famous for its backwater, untapped beaches, and exotic resorts. Enjoy the stunning views of Kerala backwaters here. From Poovar, go to visit Kovalam Beach. Kovalam is the most famous and happening beach in Kerala. If you love fun and adventure activities then this is the right place for you in Kerala. From Kovalam Beach, go to nearby Samudra Beach. This is a pristine beach where you can enjoy the Complete Kerala Tour proximity of nature and solitude.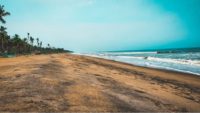 Day-3 On day-3 of your tour go to Varkala from Kovalam. You may avail train or car to reach Varkala. A local car will charge around Rs 1900 for this trip. At Varkala, first, visit Varkala Beach. This beach is also known as Papanasham beach that means this is a beach where you can wash away your sins. It is the only southern Kerala beach where you can see cliffs adjacent to the Arabian Sea. After Varkala beach go to Sree Janardana SwamyTemple. This is a 2000-year-old temple locally popular as Varkala Temple. The main deity here is Lord Vishnu.
Day-4 On 4th day of your tour goes to Alleppy from Thiruvananthapuram. You can avail of either car or train to go to Alleppey from Trivandrum. By train, it will take 3 hours to reach Alleppyfrom Trivandrum. A local car will charge around Rs 2400 for this trip. The train fare is Rs60 per person. If you are traveling by train then you have to hire a local autorickshaw to reach your hotel. It will cost around Rs30 per head depending upon distance. After check-in goes for a short local tour. A local auto will cost around 500 for this trip. First, go to visit Alleppy Beach. From Alleppy beach go for Alleppy lighthouse. The lighthouse is open for travelers on weekdays from 3 PM to 4.30 PM.
Day-5 On day -5 go to Alleppy Backwater. A local auto can take you to the backwater from your hotel. Charges will be around Rs 100. Spend the night Alleppey backwater in a houseboat and watch the local life by the side of the water. You will be charged around Rs 4700 for a day in a houseboat including food. This cruise is famous for its amazing views.
Day-6 On the 6th day of your tour goes to Thekkady from Alleppy. A local car will charge between Rs 2500 to3000 for this tour. A bus service is also available here. Bus fare is Rs 145 per person. By bus, it will take 6hours to reach Thekkady from Alleppy. Thekkady is located near the Kerala-Tamil Nadu border. The sanctuary is famous for its dense evergreen forests and savanna grasslands. It is home to many animals like elephants, sambar, tigers, and Nilgiri langurs. Without seeing this you cannot say you did Complete Kerala Tour.
Day-7 On day-7 go for boat safari at Periyar Wildlife Sanctuary. The safari charge including the camera is Rs 285. The splendid artificial lake formed by the Mulla Periyar Dam across the Periyar River is an added attraction here. The greatest attraction of Periyar is Jungle Safari. After Periyar safari goes to Munnar from Thekkady by bus or car. It will take approximately 6hours to reach Munnar from Thekkady by Bus. Fare is around Rs 103 per person.
Kerala – Floriculture, Food, and Fort
Day-8 On 8th day go for Local Sightseeing at Munnar. There are 4 sightseeing tours available in Munnar. A local auto will charge Rs 400 for each tour. First, go to the Flower Garden. It is a well-manicured flower garden called Floriculture Centre. The park features a large variety of flowers and some herbal plants maintained by the Kerala Forest Development Corporation. From Flower Garden Go to visit Tata Tea Museum. Next visit Lockheart Tea Factory. From Lockheart, Tea Factory goes to Mattupetty Dam. Mattupetty is another popular tourist spot in Munnar.
The place has an excellent view of the lake and tea plantations spread over a wide area. From Mattupetty go to Echo Point. Located at an altitude of 600 ft. and 15 kilometers away from Munnar, the scenic beauty of Echo Point is quite fascinating. This picturesque destination is situated right in the lap of a picturesque lake and lush green mountains, which makes it a visual treat for all. From Echo Point go to Top Station. The Top Station is located about 32 kilometers away from the city center. It is the highest point in Munnar. From here you can get the panoramic view of the majestic Western Ghats.
The lush valleys and cascading waterfalls of this destination make it a mesmerizing place. However, the road to Atukkad is very narrow and needs special care to drive on. From Attukad waterfalls go to see Honeybee Tree in the forest. In the evening you can be entertained by Kathakali Dance performances of the local dance troupe. The ticket for this dance show is Rs250 per person. Also, you may go to see the famous Kalaripayattu of Kerala. Kalarippayattu is an ancient Indian Martial art and fighting system that originated in Kerala. The ticket price for this show will be Rs300 per person.
Day-9 On day 9 morning take a walk around the local market. Here you will find home-made chocolates, fresh vegetables, and fruits. After breakfast start your journey towards Kochi by car. A local cab will charge around Rs 2600 for this trip. On your way visit Athirapally and Vazachalwaterfalls. First Visit Athirapally Waterfalls. It is the largest waterfall in Kerala and 80 feet high. The place is home to many rare species of flora and fauna. From Athirapally visit Vazachal Waterfalls. It is yet another beautiful waterfall in Kerala. Athirapally and Vazachal waterfalls are in Trichur district which is close to Kochi.
Day-10 On the 10th day morning go for local sightseeing. A local car will charge around Rs 2600 fora whole day trip. At Kochi visit Fort Kochi first. Fort Kochi is a seaside town in the south-western part of Kochi which is known for its old-world colonial charm. Adjacent to Fort Kochi there is pristine Fort Kochi Beach where you can enjoy nature. Here you can see the Chinese Fishing Net. As per legend, these nets were a gift of the famous Chinese King, Kublai Khan.
Day-11 On day 11 head back to Kochi airport for departure. Where to stay there are several hotels and homestays available in all places of Kerala. A mid-level hotel will charge between Rs 1500 to 2500 per day. The Complete Kerala Tour package cost for a couple will be around Rs 65000 including flight fare.