If you are an adventure lover and traveler you would love these places listed as the most dangerous tourist places in India.
Stok Kangri Trek
The Stok Kangri route is one of the most famous routes in India. Situated at an altitude of 6,100 meters, you will have to face difficulties in every way, due to which many people return only due to fear. Steep ridges, lack of oxygen, dry places, dangerous glaciers and fast rivers make it the toughest road in India.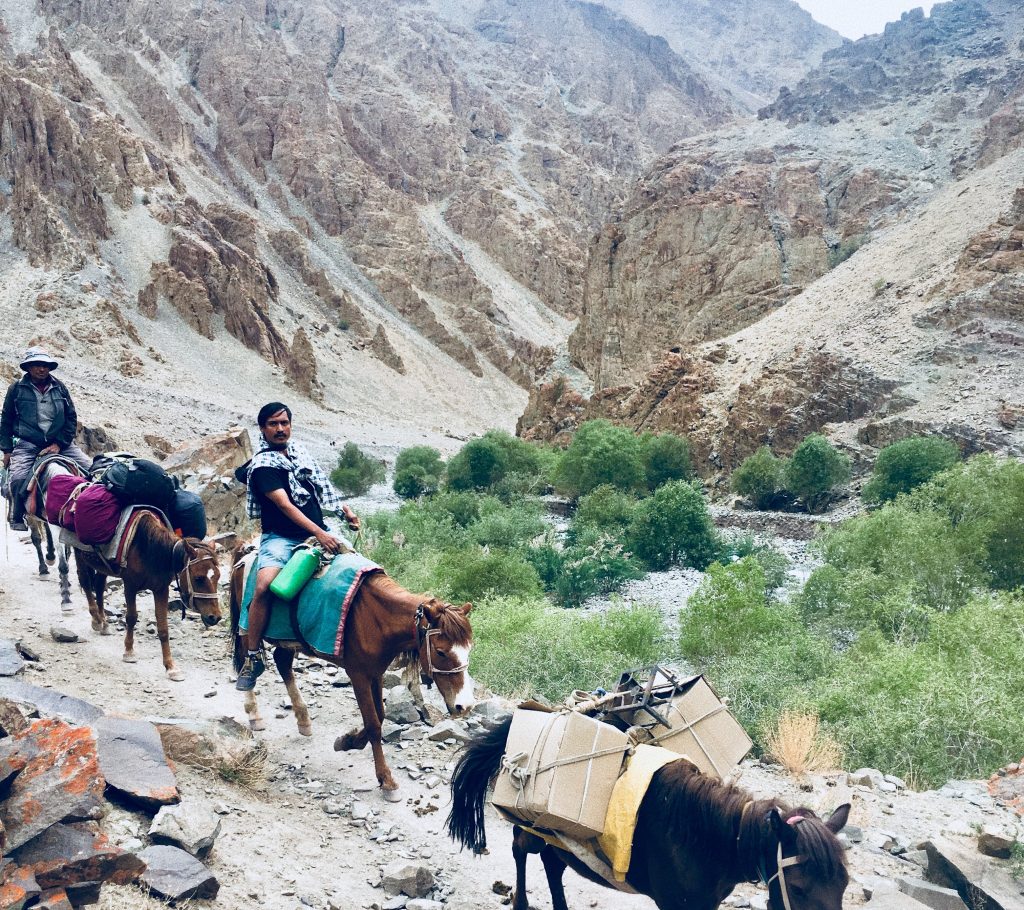 2. Dras Ladakh
Dras is also called the gateway of Ladakh and this place is located in Jammu and Kashmir and was in the headlines during the Kargil War. It is also an area affected by terrorism. By the way, it is also a coldest livable place in the world, so if you are saved from the bullets of terrorists, then it is difficult to avoid cold.
3. Mount Kailash
The journey to Kailash Mansarovar is considered very dangerous, which ends at 18,000 feet above sea level. It can be visited only in a few months of summer, in which asthma, blood pressure and elderly persons are prohibited. Due to its high altitude, there is a lack of oxygen here. Kailash Mansarovar is a very popular place for Hindus and hundreds of devotees. Here every year with the help of the government, but going here without any help can be very dangerous and risky.
4. Dumas Beach
Dumas beach is located in Gujarat on the banks of the Arabian Sea. This beach is notorious for its black sand and mysterious activities. Where does it go that the souls of the persecuted and wandering people wander on the coast of Dumas after the darkness has turned? You can hear the whispers and voices of people even while walking alone on this beach. There have also been some reports in which people mysteriously disappeared and never returned again, this is the reason we have listed this place in list of most dangerous tourist places in India.
5. Chambal Ghati
The Chambal Valley, which is hardly heard by any northern Indian, has been a refuge for the infamous and cruel dacoit in central India. Many famous films have also been made above this valley. The Chambal River also flows near this valley, which is also the habitat of many aquatic creatures such as crocodiles etc.
6. Siju Cave
Situated in Meghalaya, Siju is also known for its mysterious caves and the most dangerous swinging bridge in the world. In the middle of two very high peaks, this bridge is made of wood and ropes, and even the best people cannot afford to climb it.
The Thar Desert, situated in India, offers a spectacular and beautiful desert view, but its beauty is lost amidst its dry terrain, the fear of sandy, poisonous snakes. This is extremely hot place is home to many snakes such as saw scalloped wipers, the large rat snake, black cobra, sand boa, etc. and a variety of insect spiders can be seen here.
Also read – Best trekking places in Himanchal Pradesh